Good morning Occupiers!  Occupy may be down but we're nowhere near out as today's news shows you cannot evict an idea whose time has come.
Occupy Oakland demonstrated outside of Oakland City Hall yesterday demanding the release of activists imprisoned in Oakland PD sweeps of Oscar Grant Plaza.  Over the last few days numerous activists have been picked up at random by the Oakland PD on flimsy pretexts.  One activist, Khali, was picked up in December for taking a blanket out of a trash can and was charged with felony assault of a peace officer a week later.
A new occupation has sprung up in Nigeria.  Demonstrators are citing the rampant corruption in government and abuses of the oil industry as grievances.  Good luck!
In spite of Mayor Villaragoisa's claims of respecting the rights of Occupy LA demonstrators the LA city attorney is finding it very difficult to make the charges against arrested activists stick.  Many cases have been dismissed due to lack of evidence and rushed preparations by LA prosecutors
New evidence has emerged in the Grand Central Station mass arrests on January 3rd showing NYPD officers moved in on Occupy activists before the demonstration began.  Activists were charged with "resisting arrest" and "disorderly conduct".
Occupy London has put out the first 2012 edition of the Occupied Times.  Yesterday Occupy London raised over two thousand pounds in an online fundraising drive.
Occupy San Francisco is marching on the Bank of America in the Excelsior, a district hit hard by foreclosures, this Saturday at noon.
Occupy Louisville's suit blocking the city's eviction order has been moved to federal court.
Occupy Boulder activists have just heard of new park closure rules in the city of Boulder.  Here are their thoughts: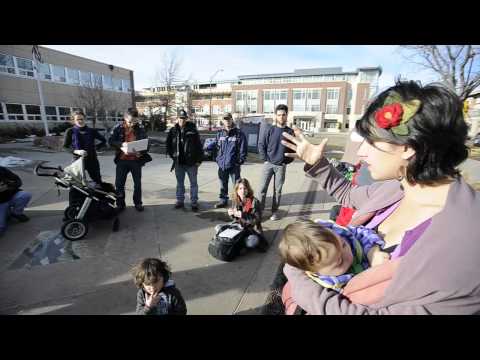 Occupiers in Los Angeles and Detroit fought wrongful foreclosures with over 150 participating in the Detroit action.
Occupiers in Charlotte picketed a Mitt Romney campaign appearance.  Occupy demonstrators were removed by the police from the scene just prior to Romney's event.
Occupy Tallahassee is preparing their encampment for the beginning of the Florida State Legislature's 2012 session: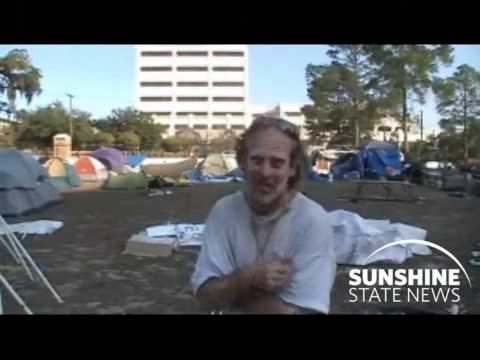 Occupy Houston is picketing the Harris County Criminal Justice Center on Monday demanding the release of activists arrested in the December 12 Port Shutdown action.
Finally Occupy Delaware is calling for all Occupiers to assist in an email campaign to the Delaware Attorney General.  They are calling for an immediate end of the sheriff's sale of foreclosed homes in three Delaware counties.
Good luck this weekend Occupiers, solidarity, and stay strong!